Affordable Commercial and residential sofa cleaning services in Nairobi, Kenya. We use the best modern method of cleaning thus sofa dries same day
We at Dulytec Cleaning, we professionally clean and protect your fine upholstered furnishings. After careful inspection and testing of the fabric, we will use a combination of hand and machine cleaning with special solutions and products specifically formulated for sofa set cleaning to give the best and safest professional sofa set cleaning services in Nairobi.
Upholstered furniture requires a few special considerations when it comes to proper care and cleaning.
First, there are many, many different types of upholstery fabrics, and each one requires specialized handling and care during cleaning to prevent damage or fading of the fabric. Trust only a specially trained professional to clean you sofa set.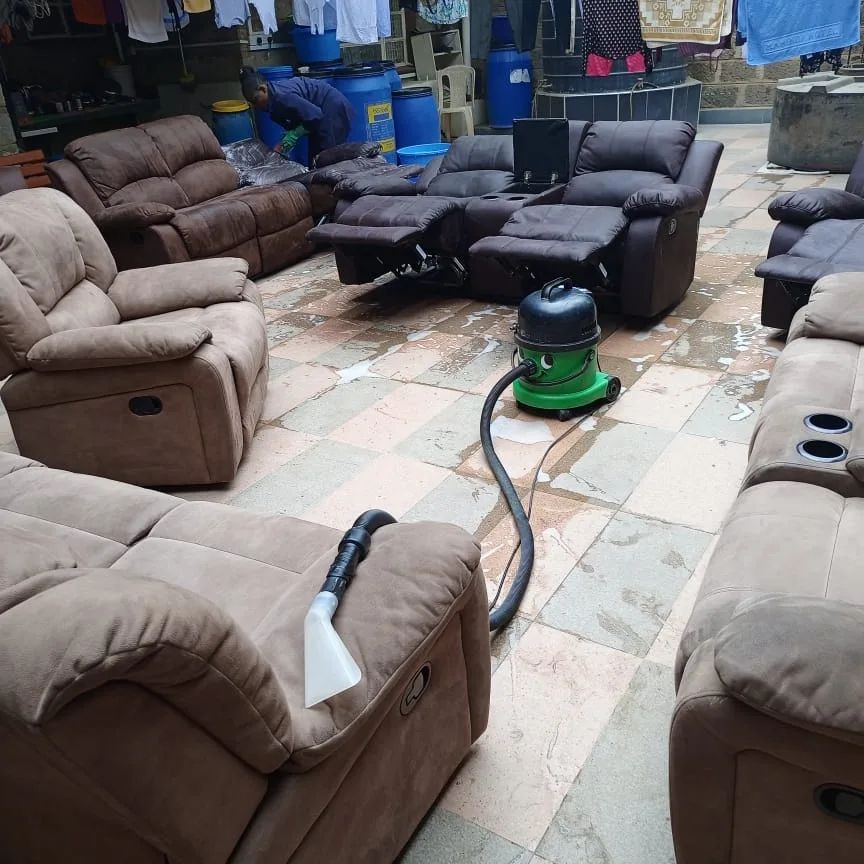 A skilled upholstery technician will take the time to evaluate your sofa set before cleaning, and will determine the correct method and manner of cleaning to thoroughly remove any soils, stains, oils, and odors that may be present.
At Dulytec Cleaning, our technicians have the proper knowledge, training and experience to provide superior professional sofa set cleaning services.