Dulytec cleaning services was established in the year 2018 with aim of easing the burden of cleaning to the people of Nairobi and Kenya as a whole in terms of both commercial and residential services.
It has built its reputation because of its professionalism and finest quality cleaning services. In every aspect of our business we strive to earn and keep the trust our client show us when they chose Dulytec.
Our quality services in terms of cleaning are maintained trough:
Careful staff selection and recruitment.
Well trained cleaning personnel.
Immediate response to client query.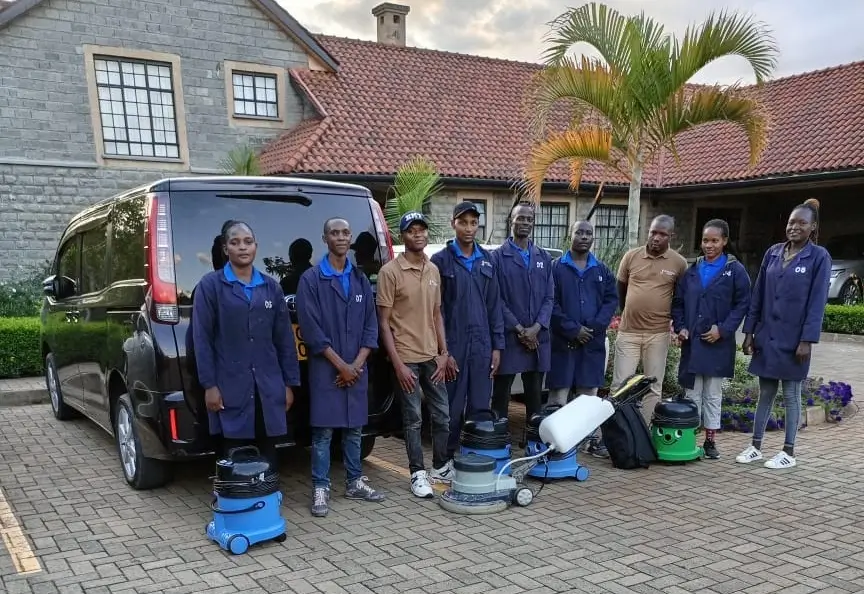 Why Choose Dulytec Cleaning Services
Trained cleaners: Our cleaners are periodically trained on how to carry cleaning services and to carry themselves with decorum.
Products: We usually use the right cleaning product for every area. We usually use environmental friendly product, which suites our client's ethos.
We use correct equipment: As professional cleaners we use professional equipment that is fit for the job. No one wants to hire a cleaning company for them to turn up with basic domestic cleaning equipment. Occasionally, a professional team like Dulytec cleaner can make good use of a limited tool and still deliver a high level of cleaning.
Right clothes: We use correct cloths for each area they clean i.e. toilet, kitchen, tables and general areas. This is because no one expects a cleaner to use the same cloth for   toilet and to clean tables.
Time management and efficiency: We ensure every place/thing is taken care off very well and on time. Thus, giving our client enough time to work his/her duties smoothly